Used Miscellaneous Equipment
1999 HAUSER QUILTING MACHINES
2 – Used "as is" Hauser computerized single needle quilting machines model SNA 3300 complete with a single high speed PFAFF sewing head, self lubricating, servo driven, and electrical controls. The programmable recipe management system will allow you to customize patterns or use one of the hundred patterns already saved in the system memory. Hauser technician is available for installation.
Price: Contact us for pricing
Terms: Net cash prior to shipment
Delivery: 1 to 2 weeks from receipt of payment
F.O.B. point of shipment
Location: Panama City , FL
Voltage: 220/440 – 3 – 60
YOM: 1999
For more information, please visit the web sites listed above. Used equipment is subject to sale without notice. Removal, freight and installation not included.
It is the sole responsibility of the equipment buyer to properly install, train and operate the equipment. The buyer must properly guard all nip points from any human contact. The buyer is responsible for the implementation and maintenance of proper operation procedures and safety training. All safety system, guarding, electrical interlock, safety manuals and/or employee training can be provided upon written request.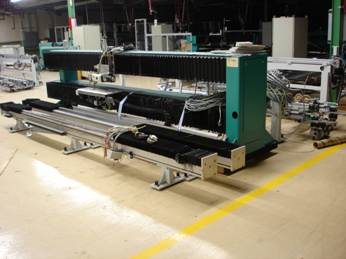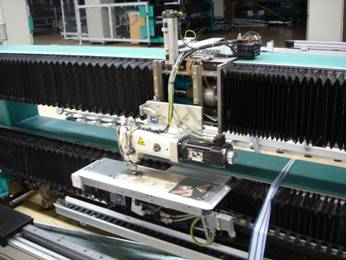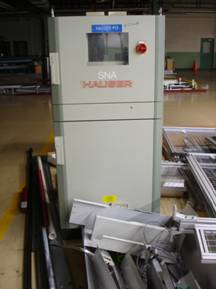 ___________________________________________________________________________________________________________________________________________________