Used Miscellaneous Equipment
STRUTO 1m Wide Lab Line
1 – Used "as is – where is" STRUTO 1 meter wide lab line complete with 5' long feed conveyor, single section, single doffer card machine with safety enclosure, comb take off, web incline conveyor, STRUTO forming head, STRUTO bonding oven, two roll surface wind up, and related electrical controls. Unit is complete with AC inverter drives in required locations. The electrical controls include Allen Bradley SLC PLC and Panel View 1000E touch screen monitor. The program was designed specifically for the STRUTO lab line and the development of the STRUTO vertically lapped products.
Price: Contact us for pricing
Terms: Net cash prior to shipment
Delivery: Available for Immediate Removal
F.O.B. point of shipment
Location: Kings Mountain, NC
Voltage: 480 – 3 – 60
Used equipment is subject to sale without notice. Removal, freight and installation not included.
It is the sole responsibility of the equipment buyer to properly install, train and operate the equipment. The buyer must properly guard all nip points from any human contact. The buyer is responsible for the implementation and maintenance of proper operation procedures and safety training. All safety systems, guarding, electrical interlocks, safety manuals and/or employee training can be provided upon written request.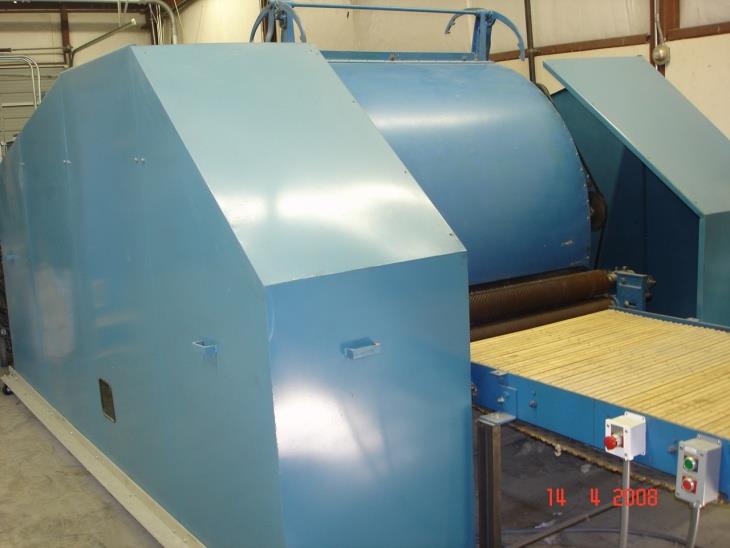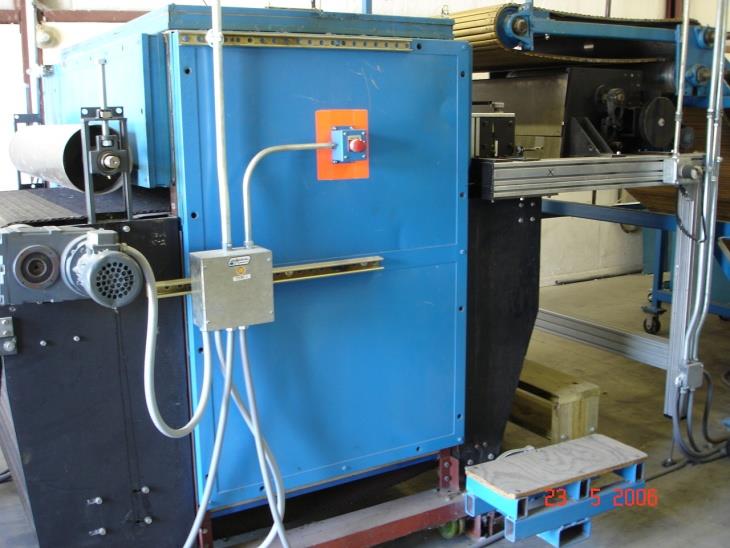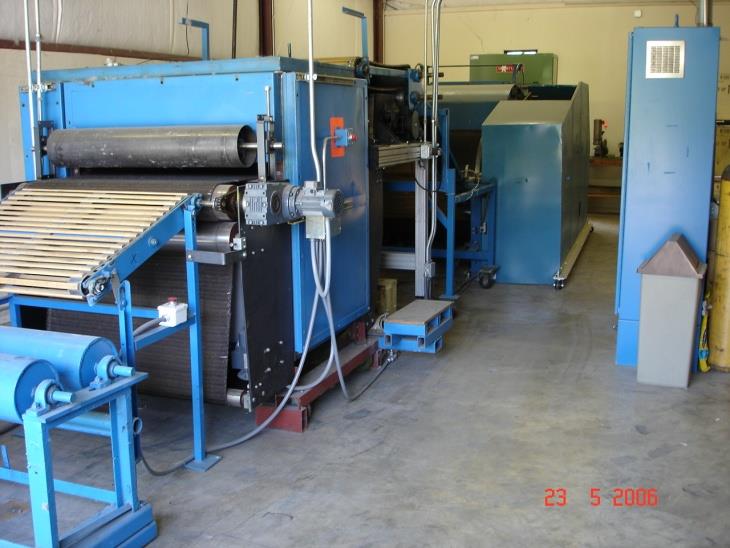 ___________________________________________________________________________________________________________________________________________________