Highly efficient cushion & pillow blowing line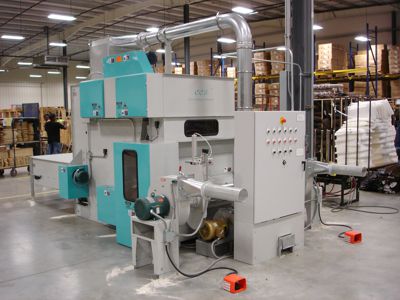 The CCS Pro Loft Cushion & Pillow Blowing Line is a modern production line designed, manufactured and installed to meet your production output requirements as well as your floor space.
The ProLoft Cushion & Pillow Blowing Line can transform your plant into a highly efficient and higher profit operation.
The line consists of everything you need including:
Feeder/Hoppers
Blending & Opening
Cushion Blowing
Electrical Controls
Ducting and Other Accessories
The CCS ProLoft Cushion & Pillow Blowing Line can be configured to meet your specific throughput requirements.
The popular ProLoft 300, ProLoft 600, ProLoft 1000 and ProLoft 3000 are modular production lines that are able to expand with your production requirements. The CCS ProLoft Fiber Reserve Feed Hopper and Fiber Opener are designed to maximize the fiber opening, filling power and loft memory. This is meant to produce a finish product with the least amount of fiber yet the most loft and surface uniformity in the industry.
CCS offers many options such as multiple operator fiber filling stations, weigh systems, timed feed controls, bar coding, variable speed motor drives, metal detection and humidification. Some custom systems are capable of producing as much as 3,000 pounds per hour. These system generally include complete bale breakers that further reduce the labor requirement.
Our ProLoft Cushion & Pillow Blowing Line is perfect for filling operations including:
Bed pillows
Decorative pillows
Bed rests
Pet beds
Furniture backs and cushions
Outdoor furniture
And More …