Pro Loft 3000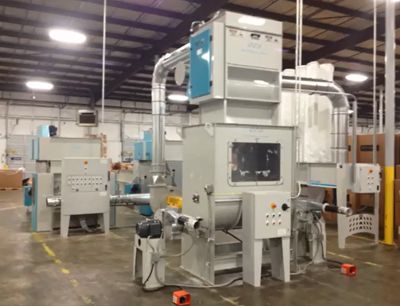 The quoted equipment will be manufactured with the following specifications. All steel exterior metal to be laser cut steel fabricated, all shafting to be 1045 turned, ground and polished steel. Aprons will include corrugated pulleys. All mounting hardware will be grade 5 or better. The electrical motors will be 85% efficient or better and mounted on adjustable motor base. An automotive grade paint in the CCS colors of white/gray base and teal/blue accents will be used.
Note: Mechanical installation, compressed air lines, spare parts, building modifications, plant humidification, and all freight are not included and would be the buyers responsibility. The Buyer is responsible for providing floor anchors, permits and clean, surge free power to the control panels.Price is based upon customer plant voltage of 480 - 3 - 60. Prices in this proposal will be valid for 30 days. Any revisions after 30 days may reflect different pricing due to additional fuel charges and rising steel prices.Any of the above items in this note can be quoted at the customer's request. The attached Terms and Conditions apply.
Warning: Buyer is responsible for the safe installation, operation, and maintenance of the equipment. Before operating the equipment, cleaning the equipment, or preforming maintenance, the disconnect should be in the "OFF" position and LOCKED OUT with an approved lock and LOCK OUT/TAG OUT system. Removal of guard or safety devices voids the manufacturer's warranty and may result in personal injury. Once cleaning or maintenance is complete, be sure to replace all guards and safety devices. To avoid a safety hazard, NEVER operate the equipment without guards and transitions in place and doors locked. DO NOT cut clean-out holes in any transitions, ductwork, or machinery. These holes near machinery nip points void manufacturer's warranty and may result in personal injury.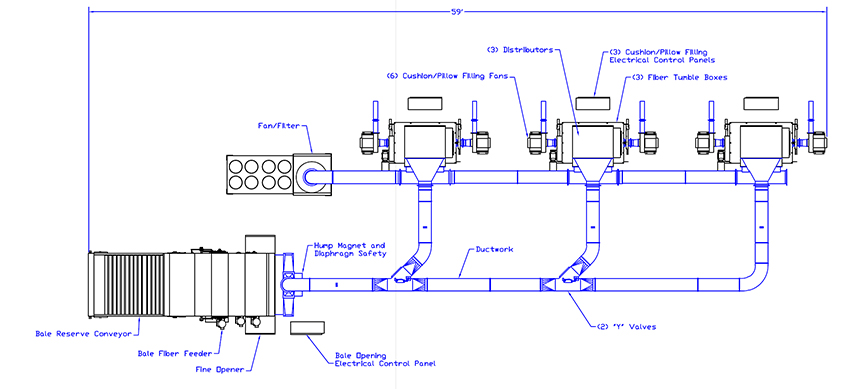 CCS ProLoft Presentation