The STRUTO Vertically Lapped Nonwoven product is the world's first product of its kind.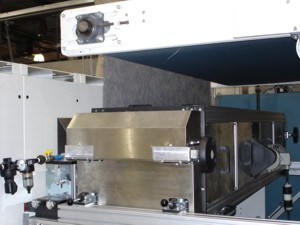 There are now many STRUTO Vertical Lapped Nonwoven production lines that manufacture products for a wide range of industries:
AUTOMOTIVE
AVIATION
FILTRATION
FURNITURE
BEDDING
INSULATION
BUILDING MATERIALS
The unique vertical orientation of the fibers provides a large amount of capacity for the STRUTO product to absorb noise, liquid, heat and other physical materials. Once the STRUTO Vertical Lapped structure is bonded and molded into the final shape, it has the ability to maintain loft much more so than a traditional cross lapped or air laid product.
Working width: 2.5 meters
Thickness: 15 mm to 40 mm
Web weight: 200 grams per square meter
Web inlet speed: 10 to 100 meters per minute
Density: 80 grams to 1,600 grams per square meter
Production rate: 700 kilos per hour maximum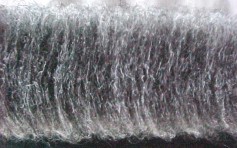 CCS can provide the complete turnkey STRUTO Vertical Lapped Nonwoven process line. This includes the proper blending, opening, carding and finish equipment required to manufacture a quality product. In addition, CCS can provide any slitting, cut off, winding and recycle equipment that may be needed.
The STRUTO Vertical Lapping system can be added to an existing carded Nonwoven production line. With the proper fiber blending, opening and carding equipment, the STRUTO Vertical Lapper, bonding oven and cooling section can be added to complete the Vertical Lapped Nonwoven system.
There are a number of test lines available to run trials with your fiber blend. The CCS engineering staff would welcome the opportunity to develop quality products that meet your requirements.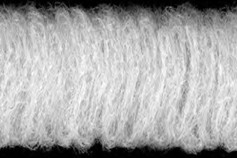 CCS is the exclusive sales agent for Struto Internation and provides a full range of after sales services such as turn key installation, equipment warranties, technical support, replacement parts, engineering, custom programming, ongoing product development and patent protection.
For more information about the STRUTO Vertical Lapped product, please see the "Contact Us" page.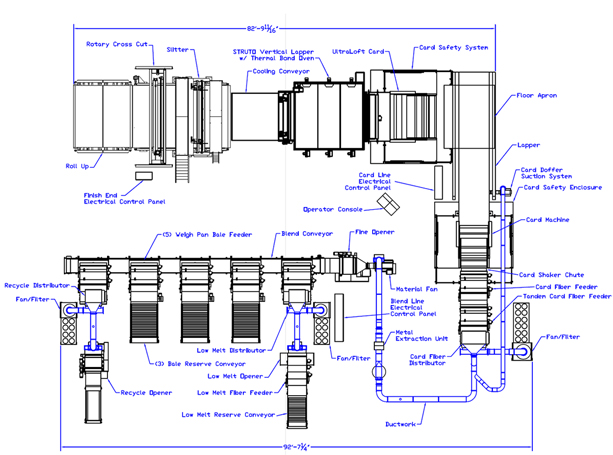 Struto Brochure